Greetings to you and your family. Hope that everyone is well and safe. Would you like to own an Exclusive Personalized Plaque? This is how it will look if you switch off its lamp.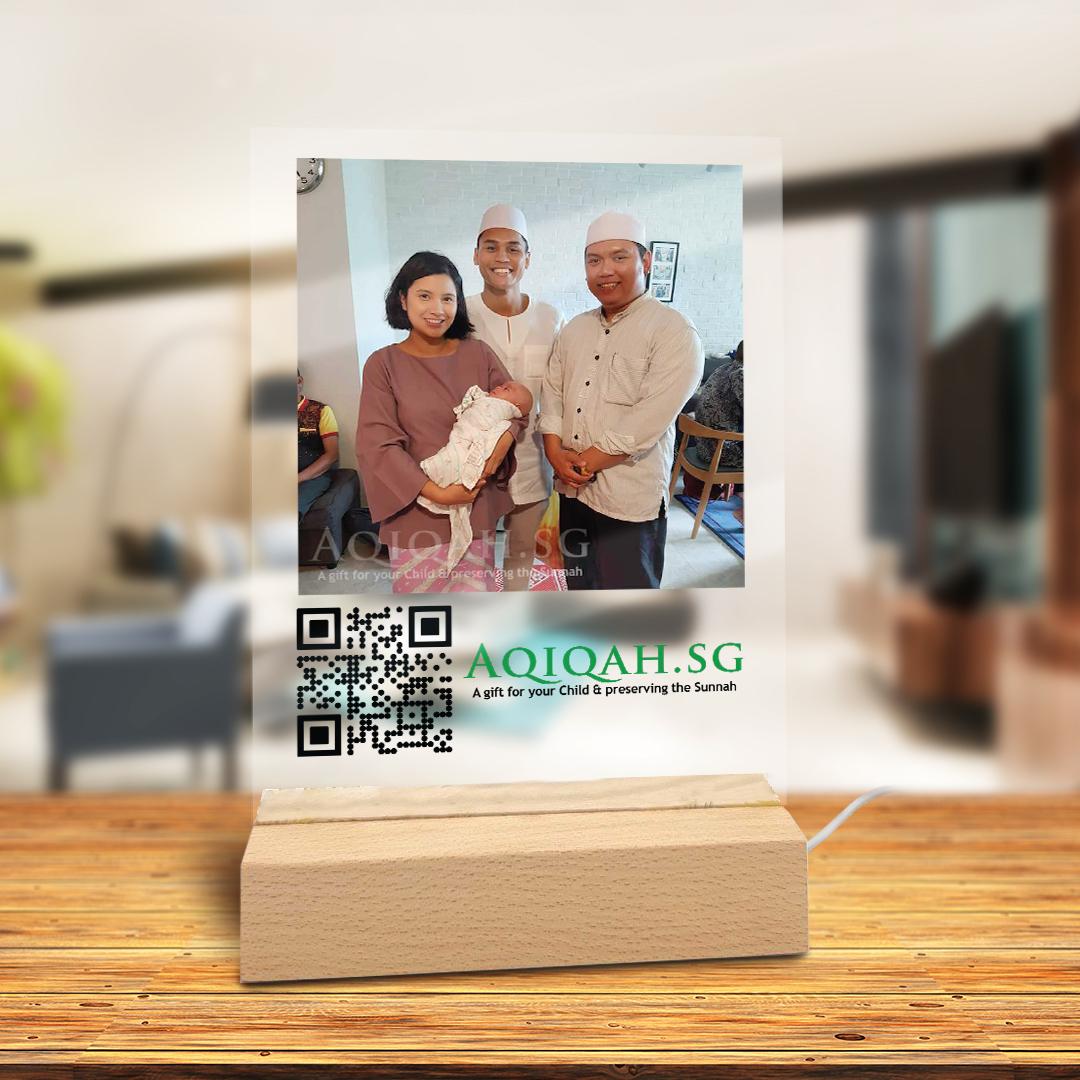 We hope we don't disappoint you because this is only available to those who will be taking up our new Aqiqah Memories Package!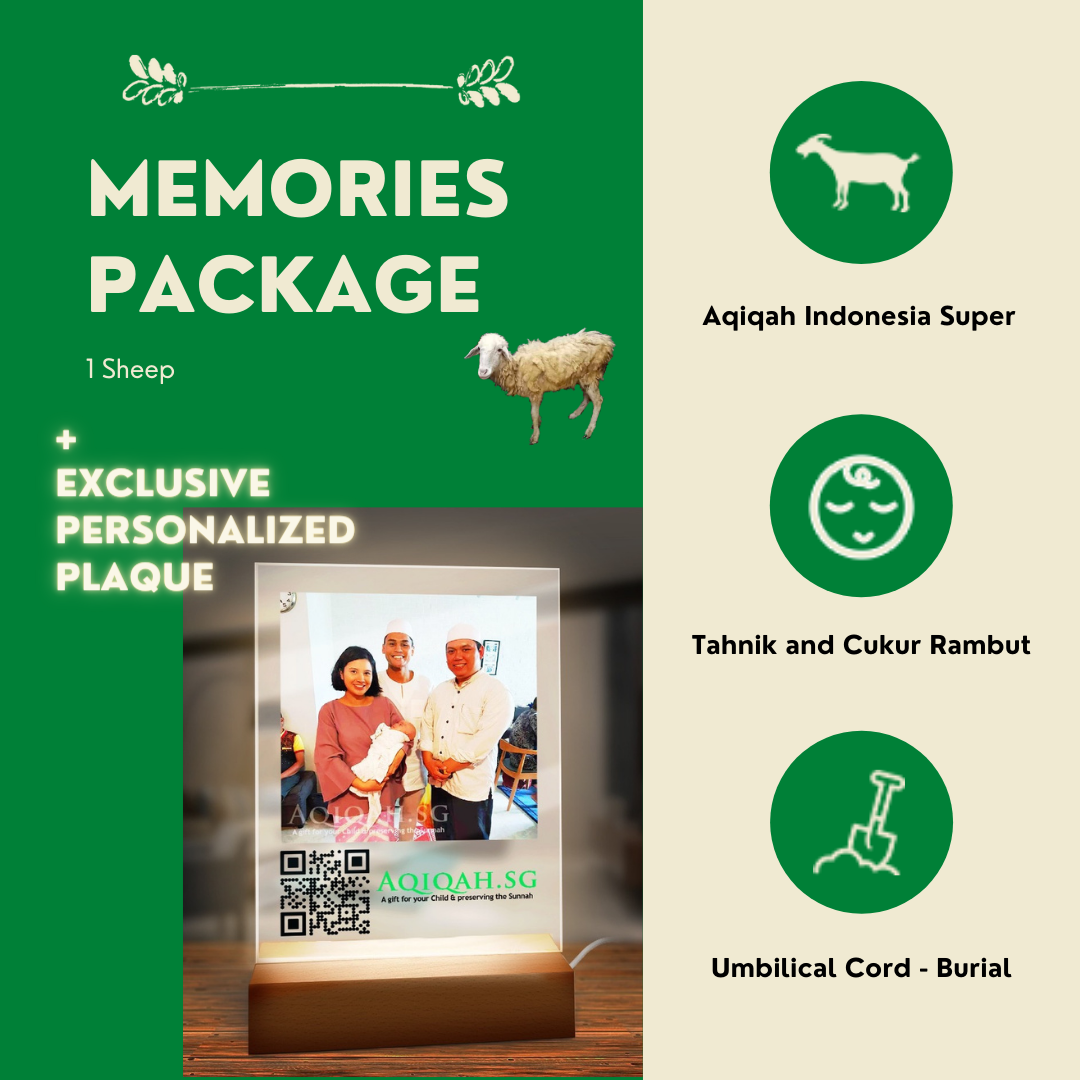 We've received a significant number of queries asking for bundle packages discount and finally we have crafted the Bundle Package category for those who are keen on taking up Aqiqah, Tahnik and Cukur Rambut as well as Umbilical Cord and Placenta – Collection and Burial services together. The unique thing about this plaque is that we will have your submitted picture printed on it as well as a QR Code to access your Dropbox folder where pictures/videos of your Aqiqah, Tahnik and Cukur Rambut session will be stored for your viewing. If you do not wish to have the plaque, we'll still offer you at least $50 discount for taking up the 3 services as a bundle in our Aqiqah Essential Package. We hope you share this with your closed ones as who knows they are actively looking for an Aqiqah / Tahnik / Uri burial service and would love to own this Exclusive Personalized Plaque! Press the button below to learn more.